Our last blog entry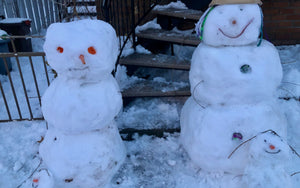 As we say goodbye to 2022 and look ahead to 2023, we wanted to take a moment to reflect on the past year and share some words of wisdom for the year to come.
Despite the challenges we faced this year, we accomplished a lot. We worked hard and adapted to new circumstances, and we did it all with the support of our amazing team, families and of course, you!
It's been quite a year. We've all been through a lot, and we've all had to adapt in ways we never thought possible. But we've made it through – and we're stronger for it.
As we look ahead to the new year, we're feeling hopeful and excited for what's to come. We're grateful for our customers and our partners. Thank you for your continued support.
That said, we have a gift for you: the first 20 buyers of 2023 will receive 1 *brand new bicycle lamp with their purchase. (*Minimum purchase $200) Spread the word ! The list of winners will be published in our next blog entry.
We wish you all a happy and healthy new year!
---
---
Leave a comment
Comments will be approved before showing up.